Another service that has become increasingly asked about is our work with Dock Levellers. We have worked on sites across the country, supporting repairs efficiently and effectively.
Below I will be taking you through the process we used on-site recently, as always outlining the high quality of support we provide.
Once our team arrives on-site, we set up a secure working area. Health and safety are paramount in the smooth running of any project, a safe working environment being crucial for our team and anyone on-site at the time of the works.
Using a petrol floor saw, the team then cut back the damaged concrete breaking away any damaged areas. To help reduce dust we damp these areas. This being for several reasons including, a mess on-site and has many health and safety implications.
We then install timber shuttering to support and help form the new concrete walls. To continue to reinforce kerb angles are then installed. Once shuttering is formed and kerb angles in place, we are ready for the concrete pour.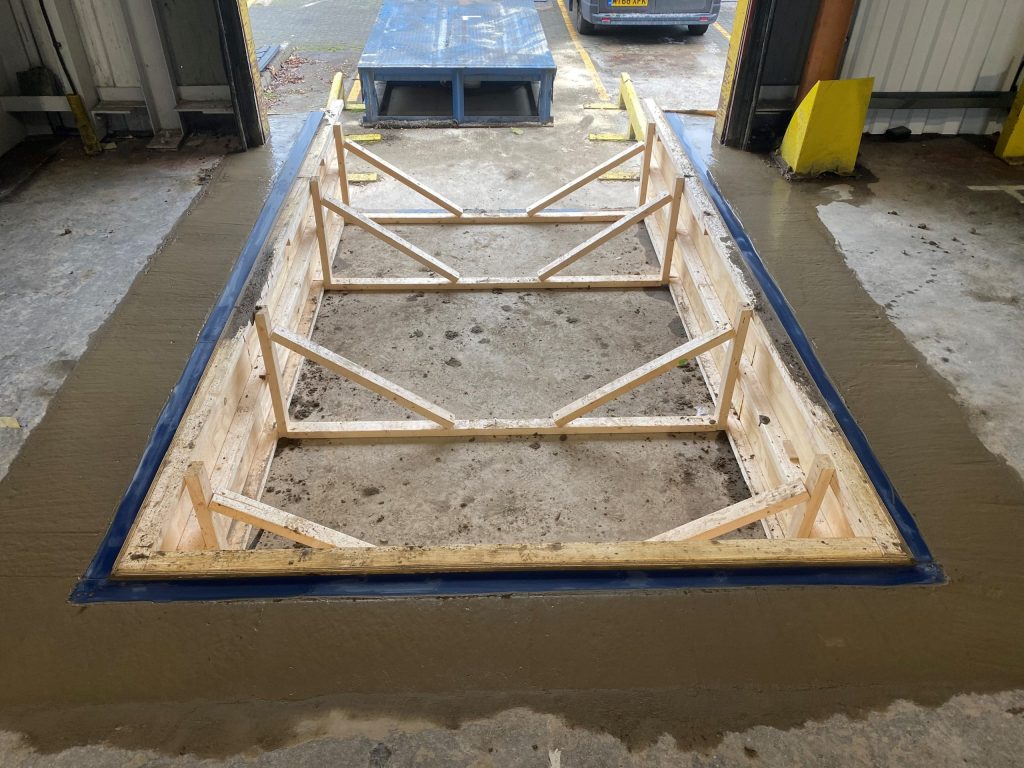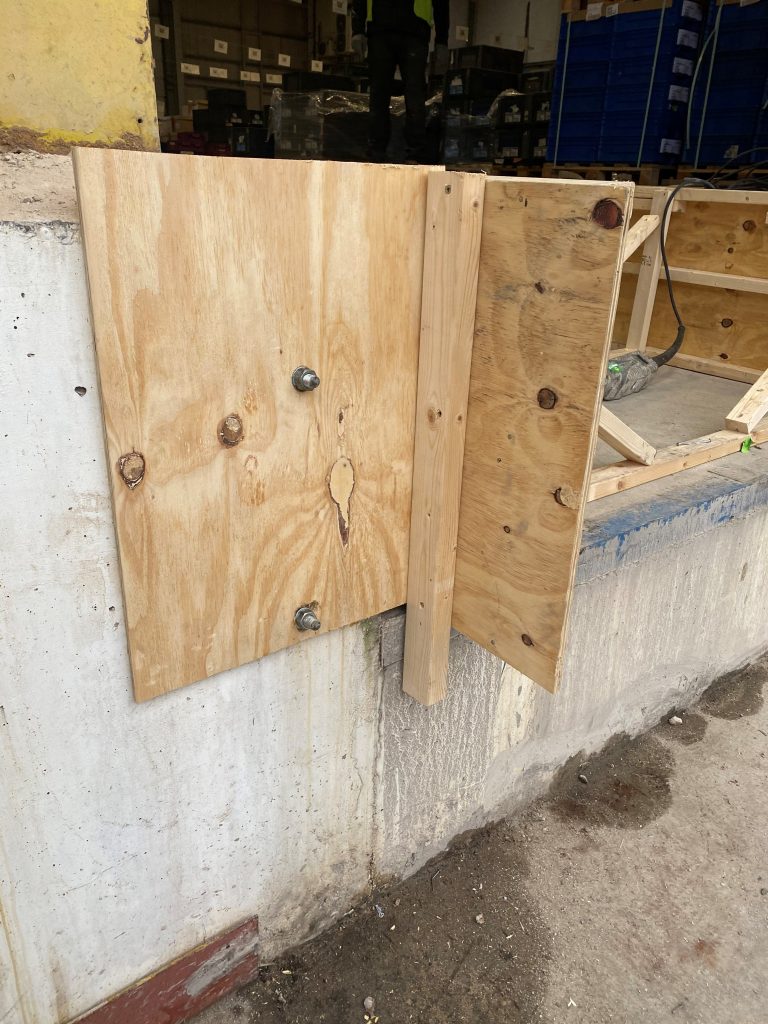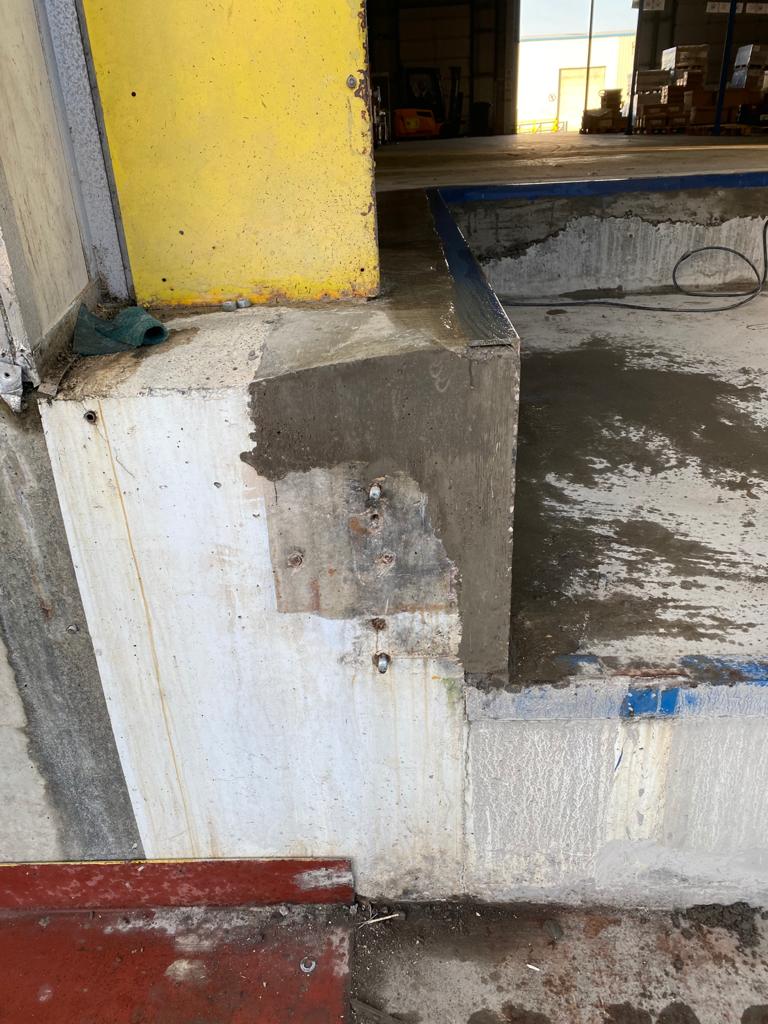 We then proceed to pour the concrete to ensure there is no honeycombing we use a 110v vibrator. This supports the concrete having a smooth finish once the shutters are removed.
Finally, the timber shutters are removed, leaving the final product.
As always, our teams will then clean the site down and remove everything from the site.