DOWNLOADS & SUPPORTING DOCUMENTS
Here at PRNS, we don't just aim to provide a high-quality service we want to make every step of the process as easy as we can.
We have several tools that you can use to help get things turned around as quickly as possible.
PRNS Hoarding Survey Sheet
We have designed and made available to anyone who needs it a hoarding survey sheet that allows you to gather all the measurements required when enquiring about our bespoke temporary hoardings.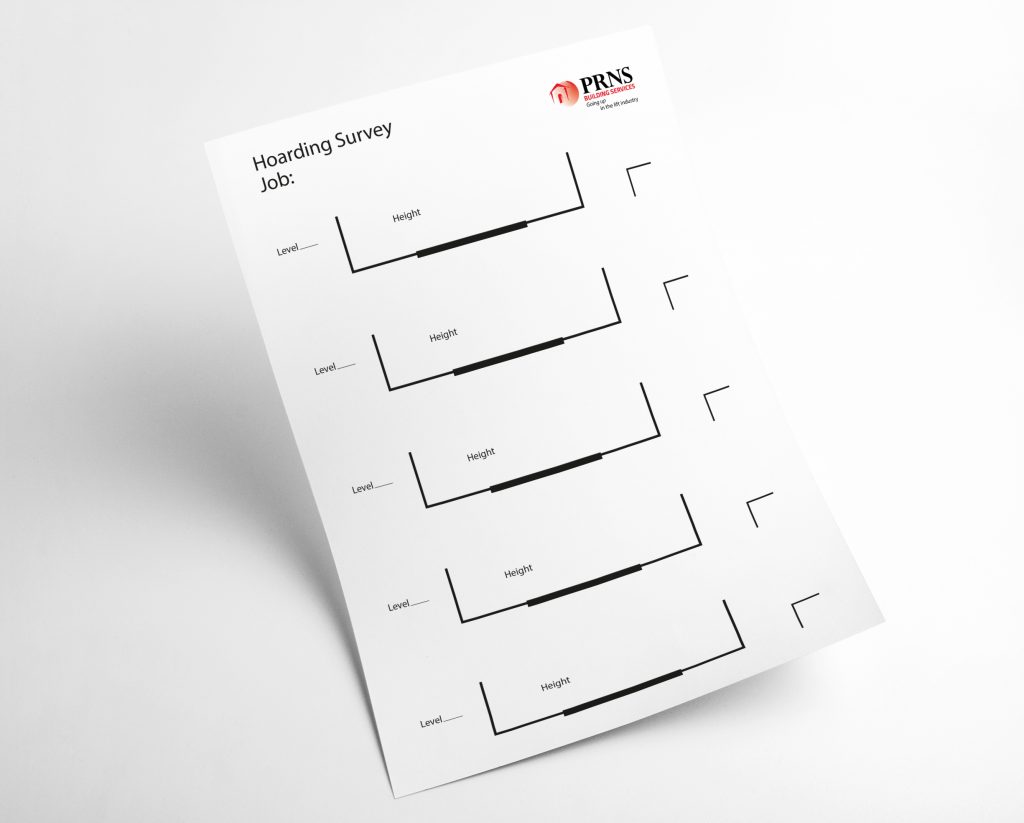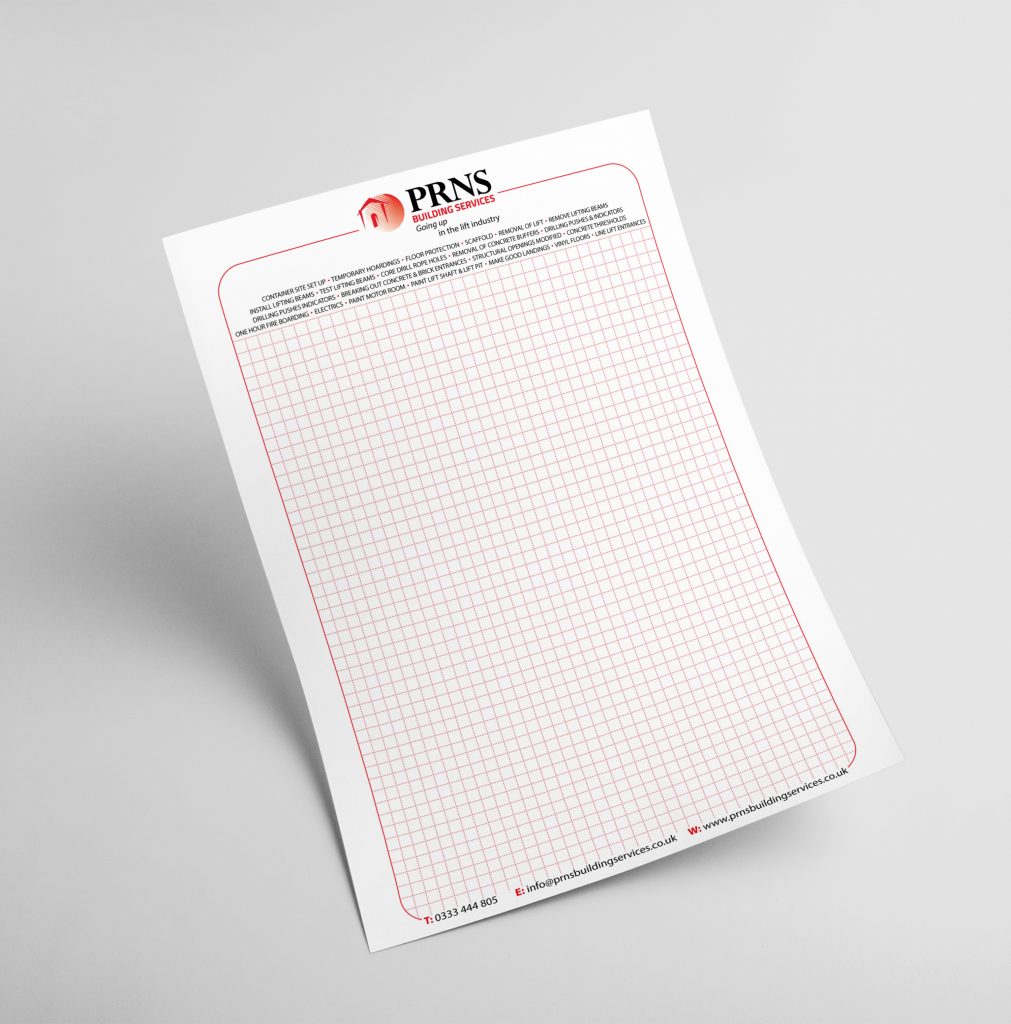 We also have engineers grid paper to help with technical sketches made by your teams on-site, both of these being available from our website whenever you need them.
When projects are still in the planning stage, technical drawings can be vital in ensuring the smooth running of any project.
We can provide detailed drawings of our works and how they will affect your site. As you can see below, they provide accurate measurements and showing how the work will be carried out.
All you need to do is ask and, we can provide the drawings for you.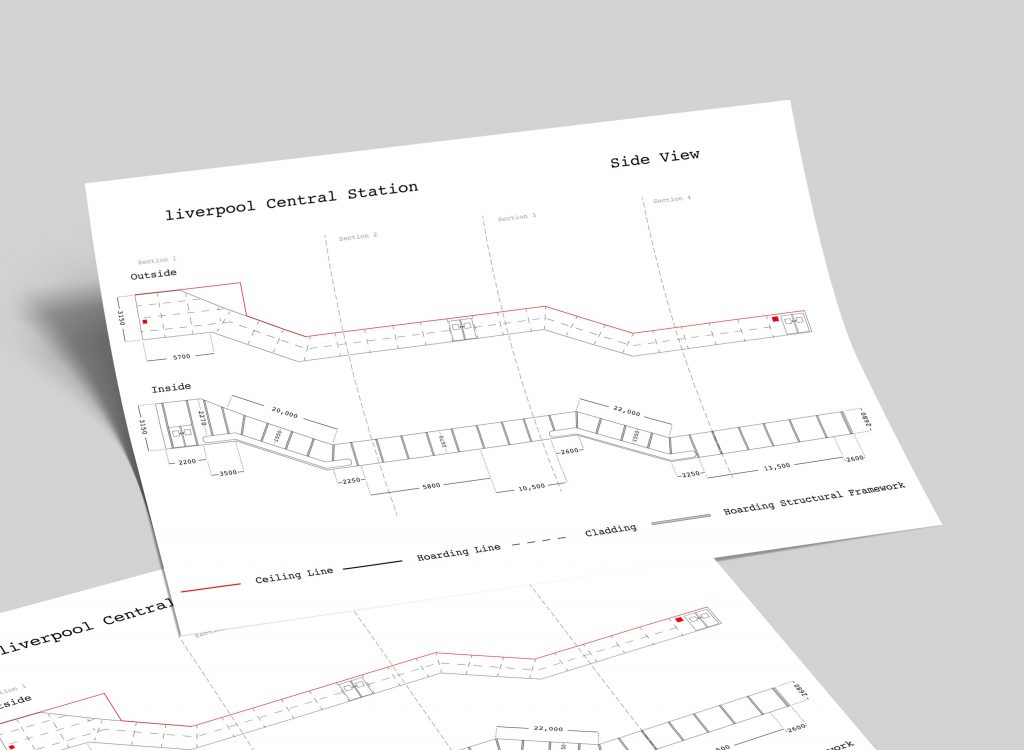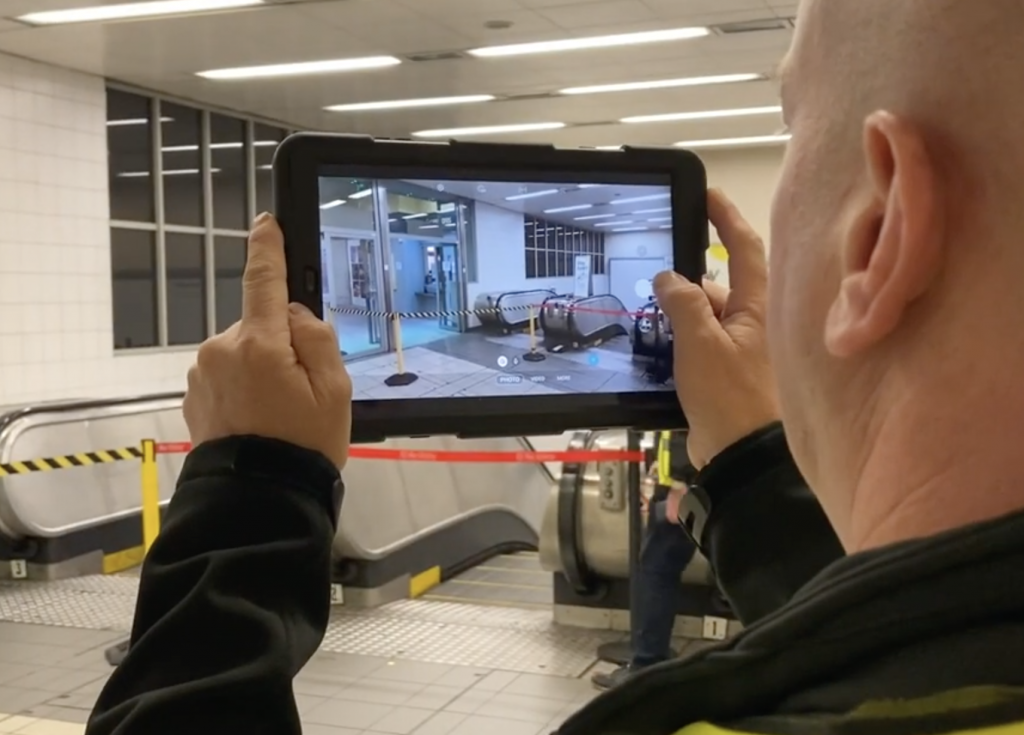 Direct contact with your site supervisor
From the beginning of your project, you will have direct contact with your allocated site supervisor. They will be able to update you on all aspects of your project, giving insight into the progress and methods they will be using.
Here at PRNS, we are proud to provide our services nationwide. A crucial part of this is attending site visits up and down the UK, to ensure we have all the information we need to provide you with the solutions you need.
Whether it is our Director Paul attending the site or one of the nationally operating teams, we are equipped with the expertise to review your needs on-site, providing the best solution to any of the challenges we might find.