PRNS Building Services know the importance of your project being executed to a high standard with great attention to detail. Whilst keeping a safe working environment and employing strict methods to ensure that there is no room for complacency. With our expertise, we want to ensure that the Project Managers life is made easier which is why we have introduced our Full Turnkey Solution guaranteed under one umbrella. Our Full Turnkey Solution package can range from our bespoke temporary hoardings to specialist pit excavation. Whatever your enquiry for specialist builders services within the lift industry, we can help cater for you.
All Your Building needs in One safe place
Supply & Fit Bespoke Timber Hoarding
One of our most popular individual provisions is our bespoke temporary hoardings, made in house and installed on-site with no alterations needing to be made.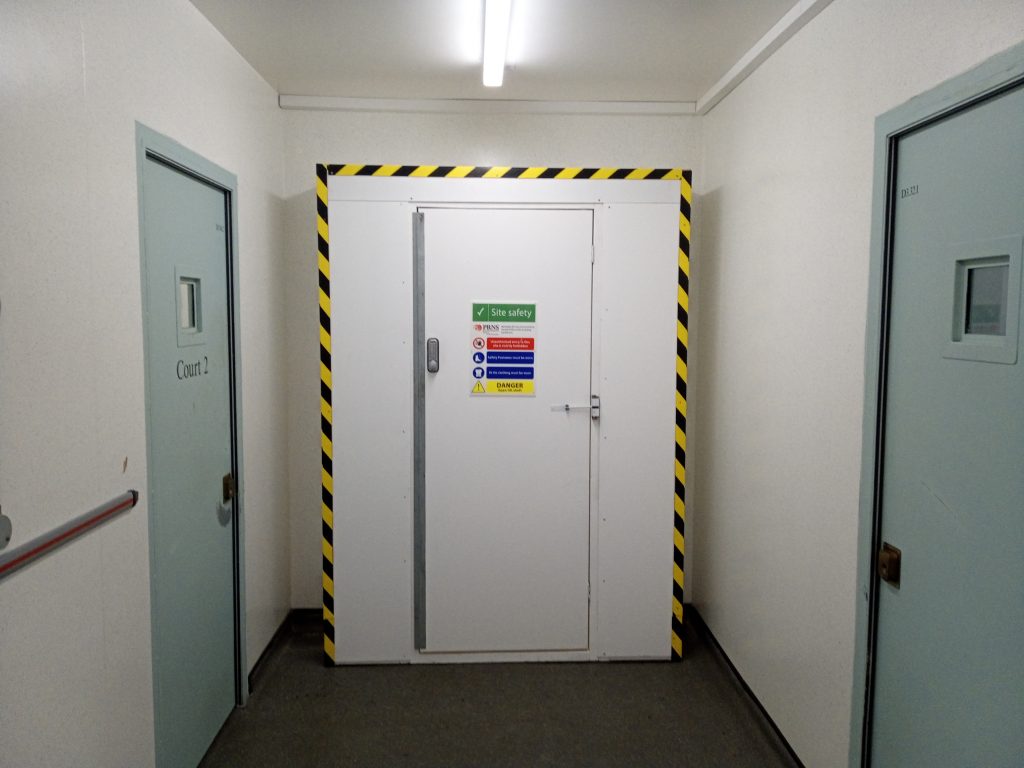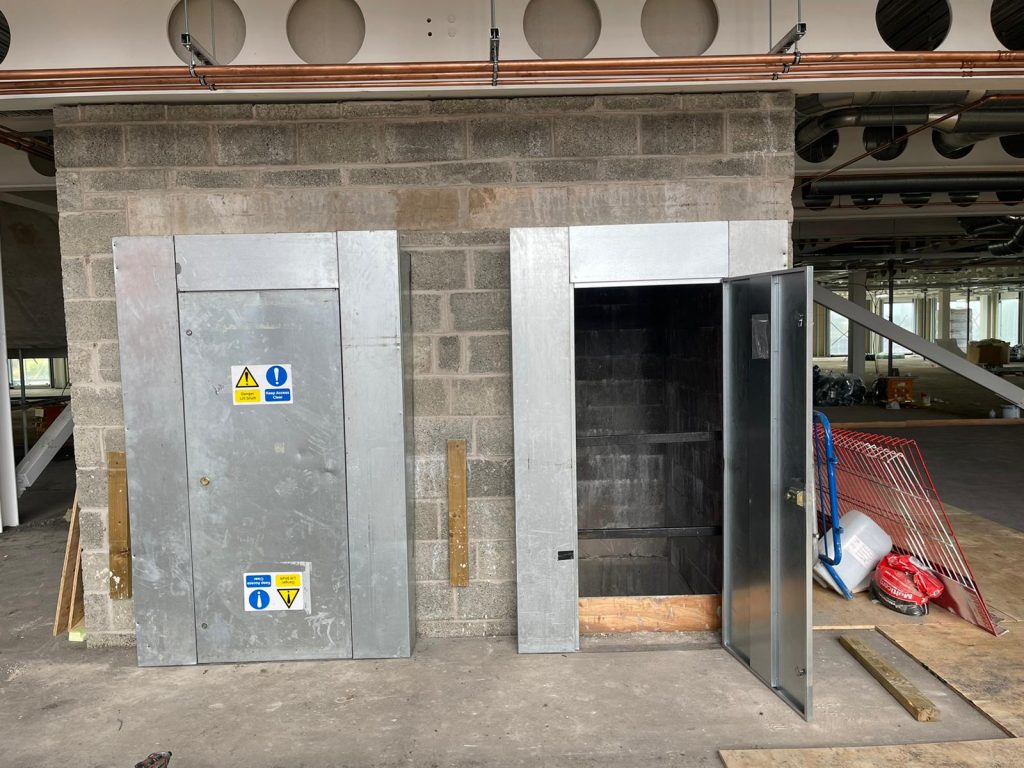 Supply & Fit Steel Hoarding
Not only available in timber but also available off the shelf in steel. These hoardings provide additional protection from external factors as well as overall longevity.
Supply & Fit Fire Rated Hoarding
Where required PRNS are able to provide fire rated hoardings up to euro class O-B standards also available with a specification certificate.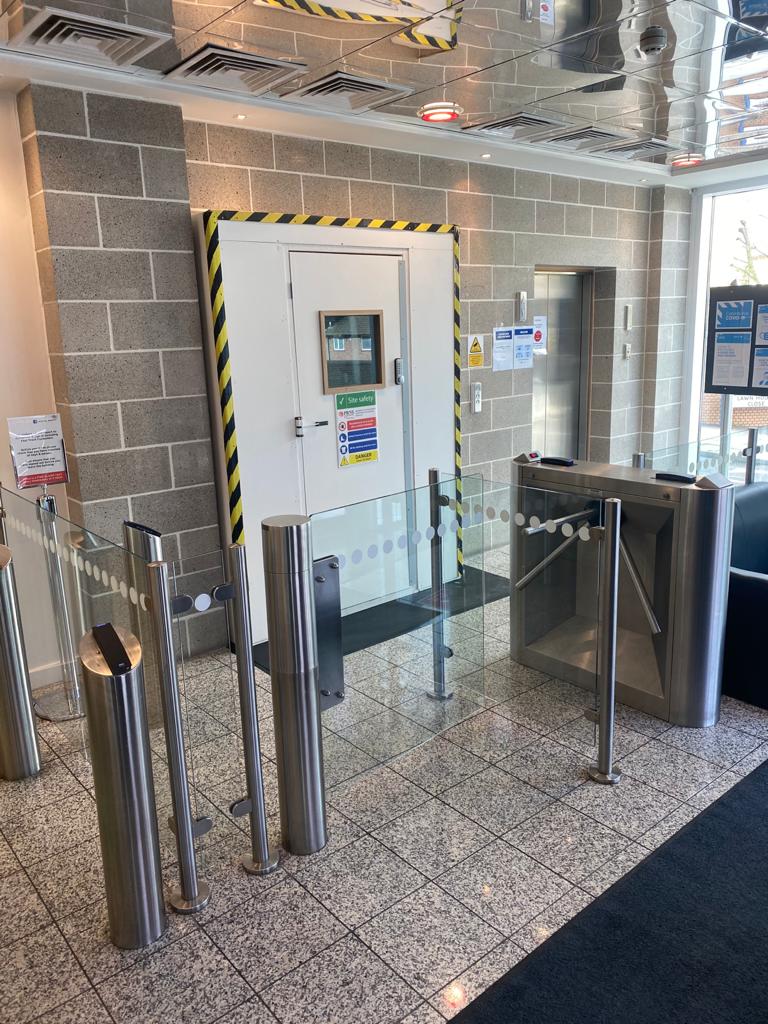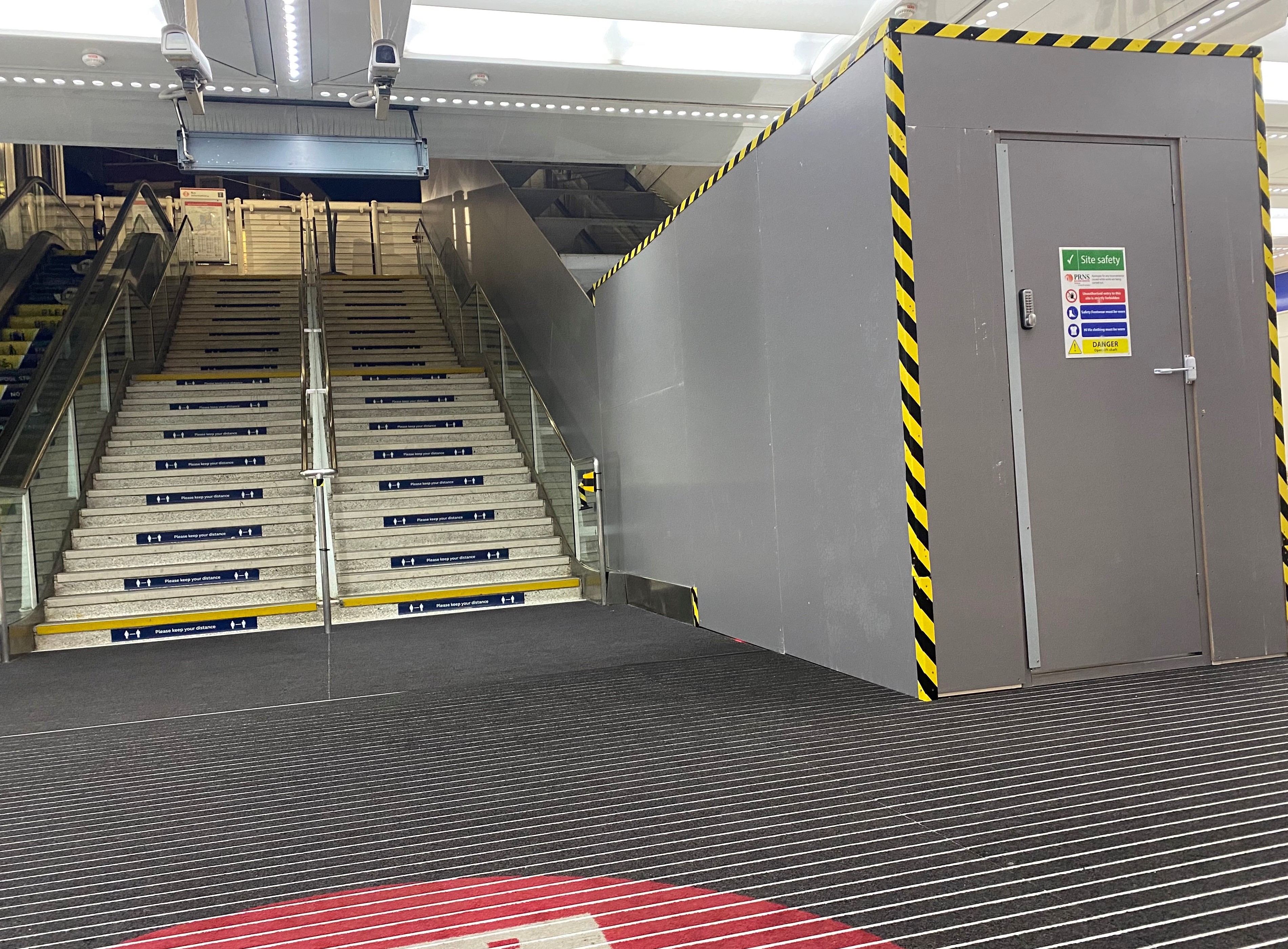 Supply & Fit Escalator Hoarding
Our escalator hoardings are another massively popular service being used across the country from Glasgow central station to Liverpool Central station and even St Pancras station in London supporting the HS1 line.
Supply, Fit & Test Lifting Beam
This specialist service can vary from site to site, this could include using a crows nest scaffold, protecting the active shaft, installation of pad stones and fitting lift beams. Lifting beams can also be tested as part of this service.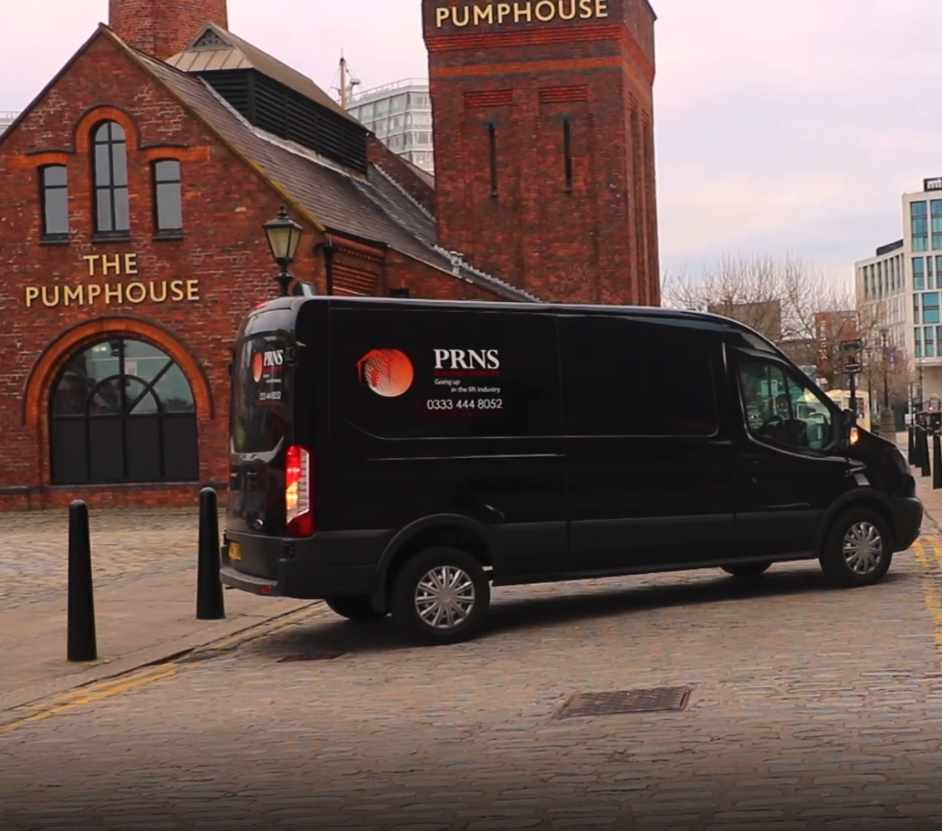 Container hire is another element of works we can support with, PRNS has long-standing relationships nationwide allowing us to support you wherever you need us.
With our highly skilled and experienced teams, lift pit excavation can be done efficiently and accurately without affecting the health and safety elements of the work.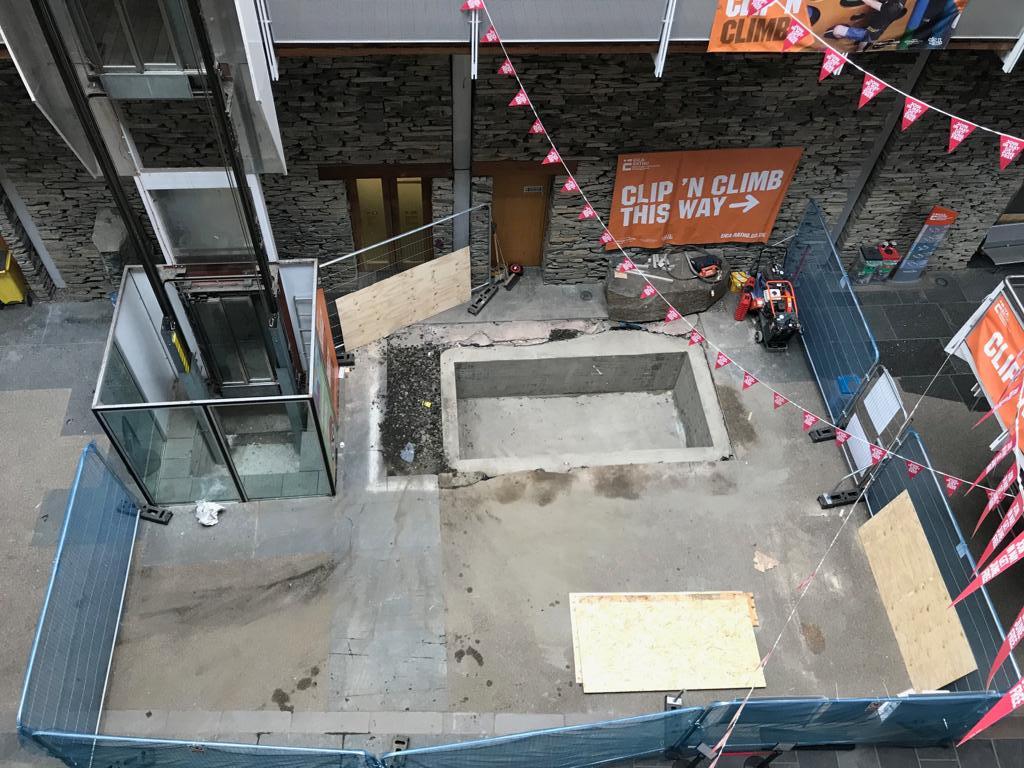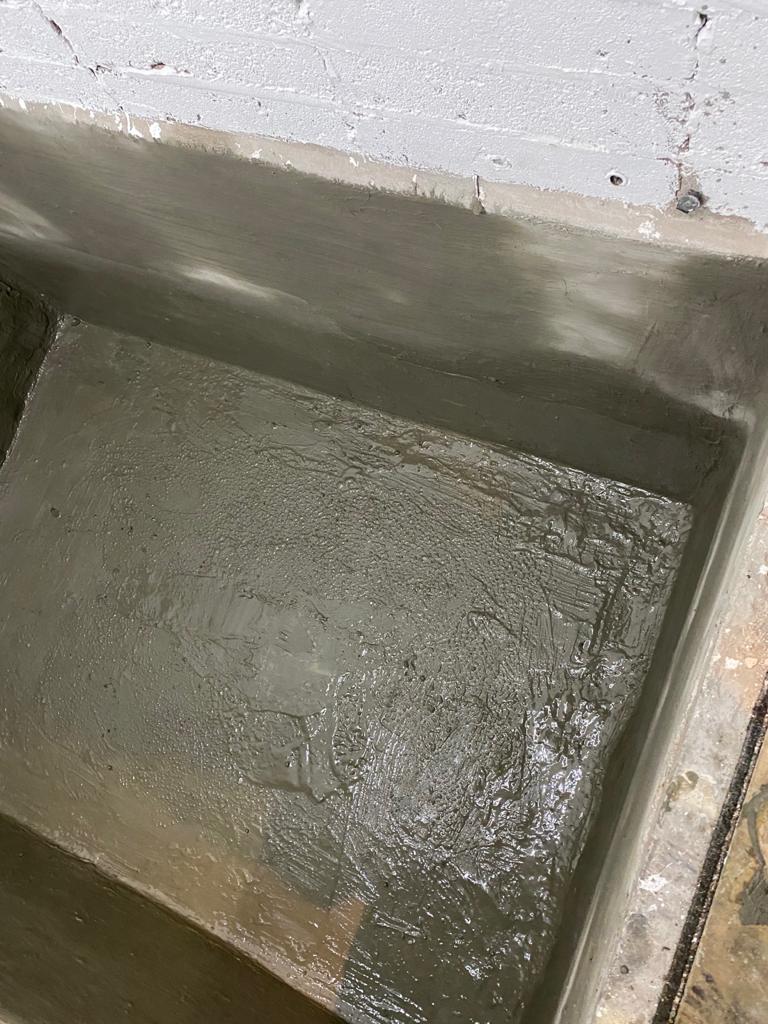 Our Lift pit waterproofing solution is unrivalled in its effectiveness in solving your flooded pit problems. The simple three-stage process is more or less idiot-proof ensuring your worries over your flooded pit are a thing of the past.
Concrete Entrances Opened Up
The cutting out of entrances is one of the most popular services built into our full turnkey package, with use of machinery 110v wet cut saw and, 110v demolition hammer along with a 3phase Track Shaw being used by our highly experienced teams as well as one of our amazing subcontractor's Hole Masters, the process is fast and effective.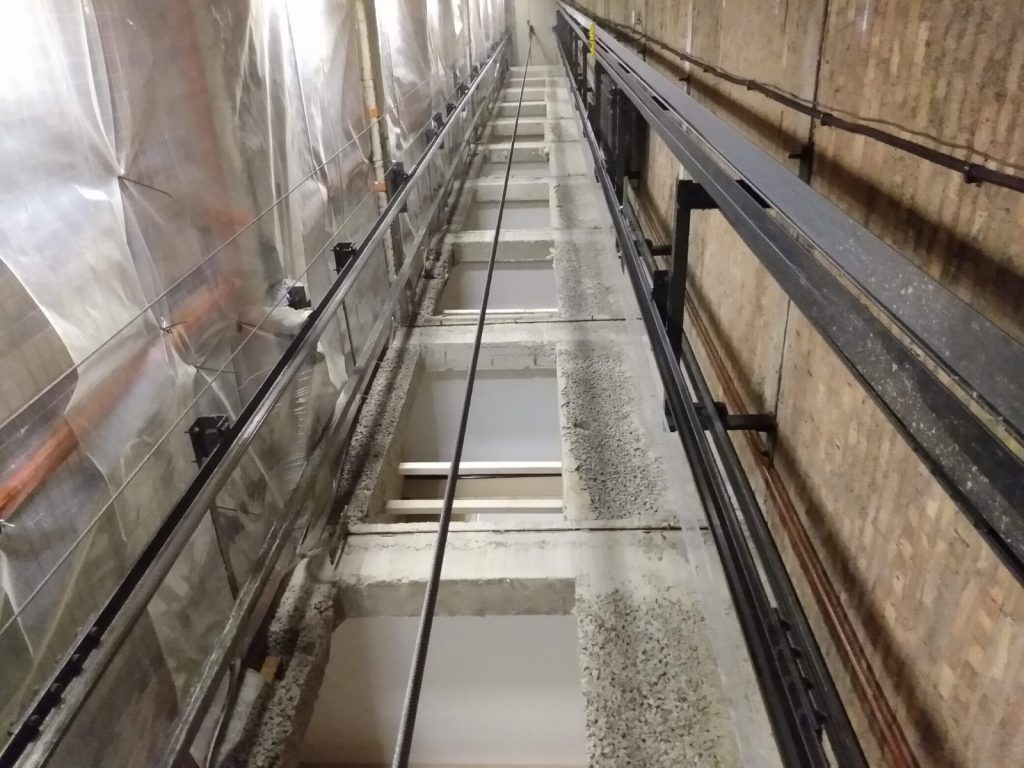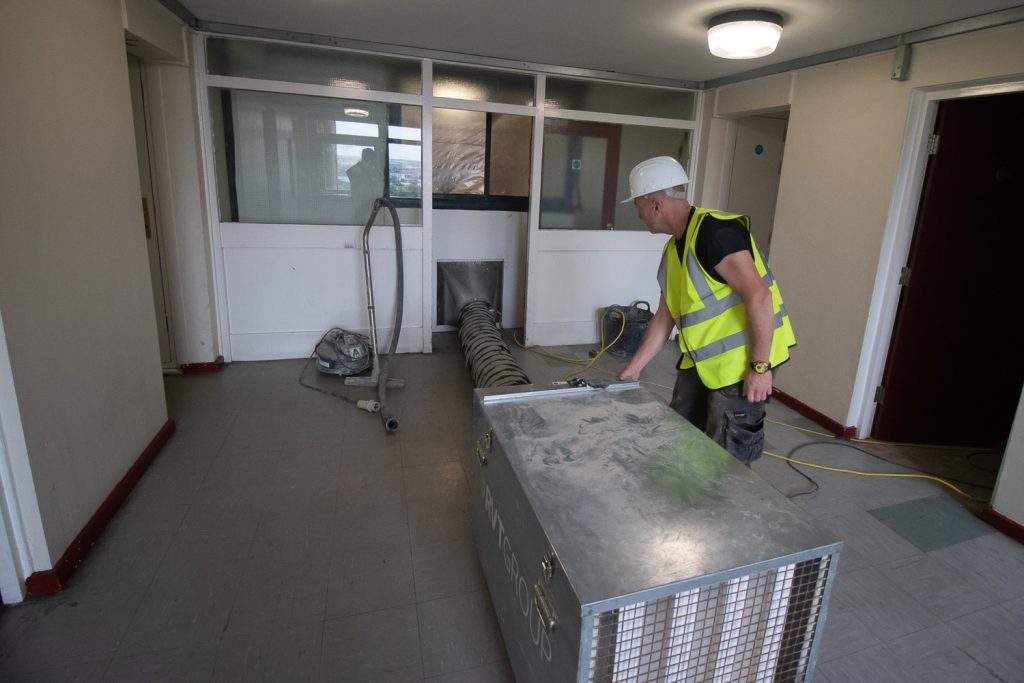 During a number of our provisions ventilation methods are required to maintain a safe environment for everyone involved. One of the most prominent dangers is silica dust. To nullify this process we set up a secure ventilation enclosure to the sensitive areas of the workspace. A Mobile Dustmaster unit is then attached to the enclosure containing a high-quality (EPI) filter system to absorb all dust within the container.
PRNS Electrical Services can provide all the support you need when it comes to commercial or domestic electrical works, from testing to the installation of light fixtures we can provide support. Despite being something PRNS has been involved with almost since our conception due to popularity we now have a dedicated team dealing with these aspects of your projects.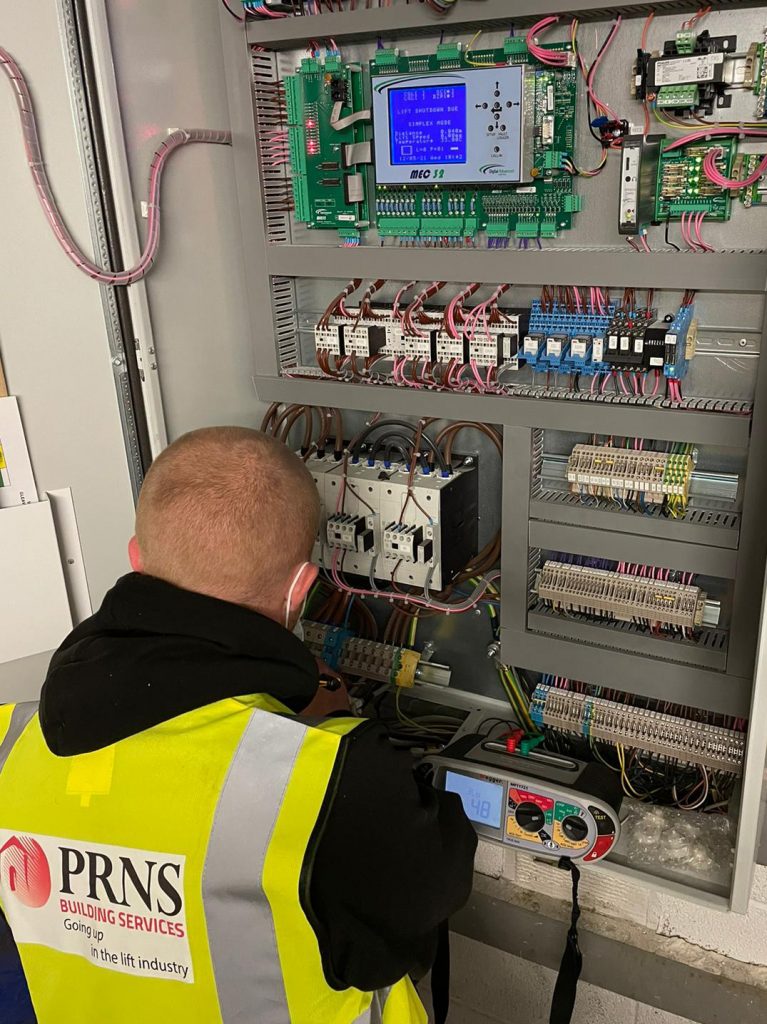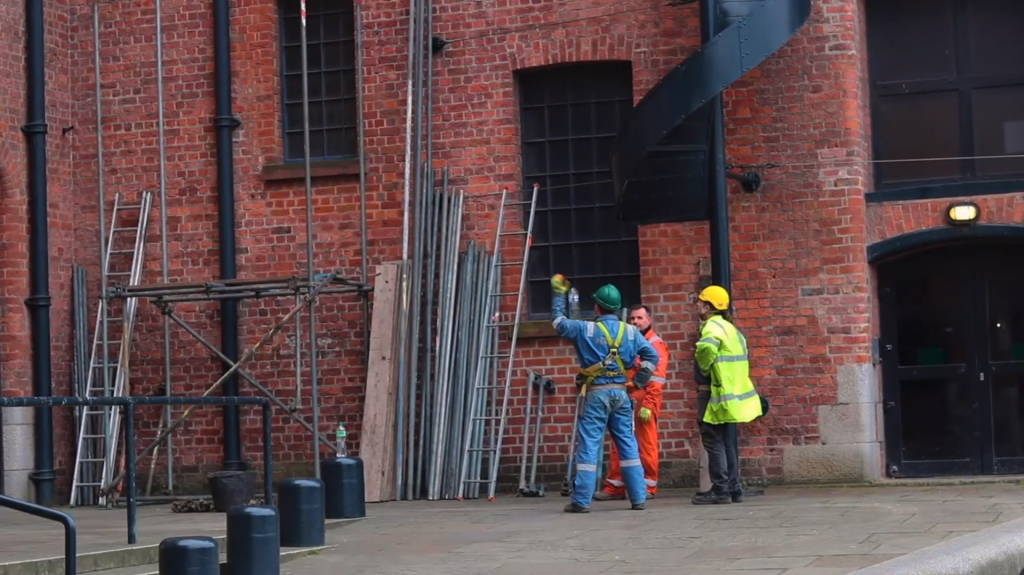 With our nationwide network of long-standing sub-contractors, we are available to provide support for scaffolding.
The cutting out of apertures is a crucial part of a number of our provisions. Our highly experienced teams use a wide range of specialist tools, alongside their experience this creates a seamless process that is both efficient and effective, without sacrificing health and safety.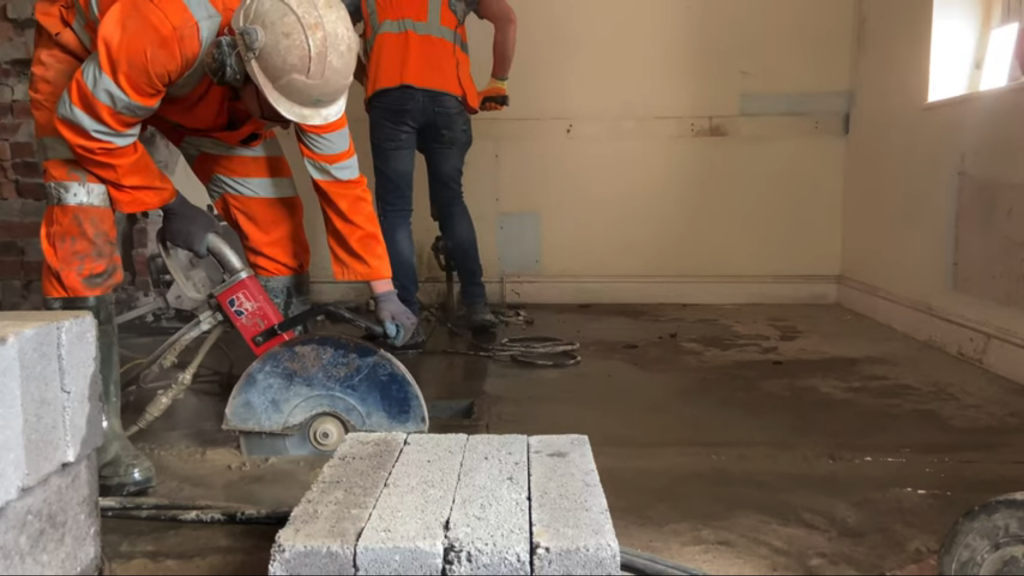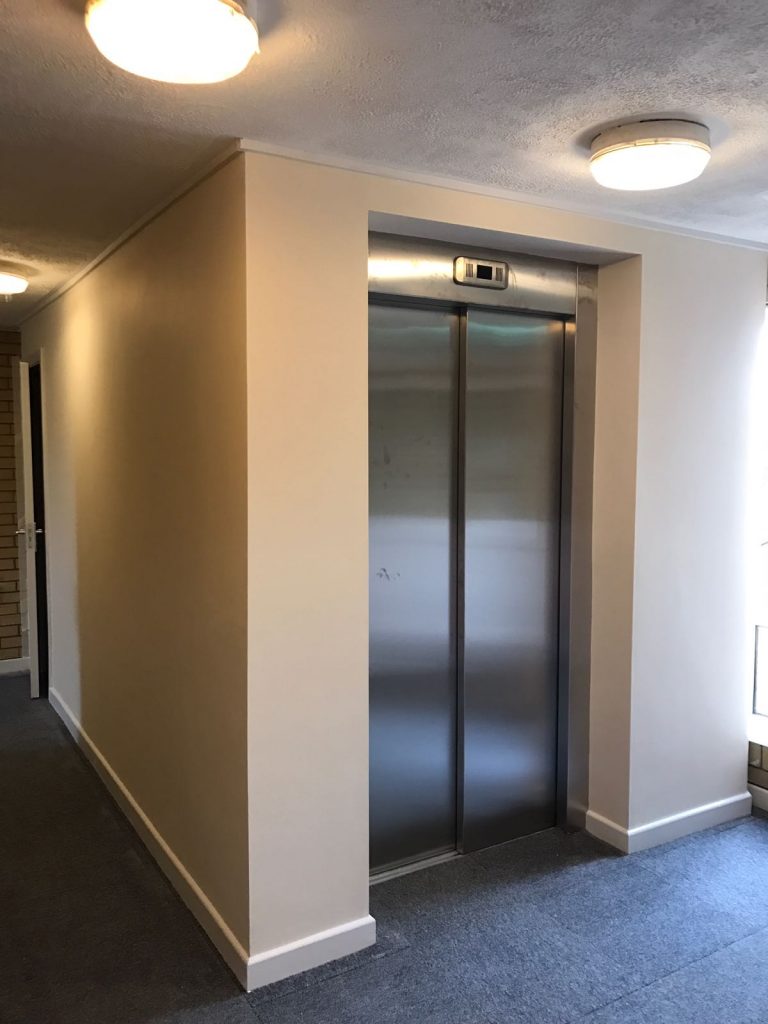 Making Good to Lift Entrances
Making good although usually being one of the final steps to a project is also one of the most important. PRNS have a long history of making good being something we really pride ourselves on, with dedicated finishing teams ensuring the highest quality finishes.
As an element of making good, good quality plastering is crucial to the final steps of any project. Here at PRNS, we have several operatives who are massively experienced and qualified in plastering as a trade, ensuring the highest quality finishes on your projects.