We have been working with Pickerings Lifts nationwide since 2016. In that time PRNS Building Services have completed a variety of projects from Boots, Peterborough to Isambard, Portsmouth. On completed sites we have showcased our builder's knowledge on projects and have been proactive on sites if the Project Manager needed a solution on site. We are proud to contribute to projects running smoothly for Pickerings Lifts and offering a full turnkey solution nationwide.
"PRNS strengths are good builders knowledge"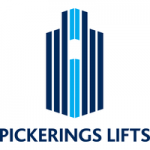 Our team of operatives have precisely cut out the pushers and the indicators to a high standard at the Boots site in Exeter. Once the scaffold lift tower was in place for health and safety precautions, we ensured that the lifting beams were removed then installed and tested to the correct Safe Working Load (SWL). We then professionally completed the making good, this included detailed joinery and plastering. On our final visit our onsite team decorated the five entrances.
The team at PRNS supplied and installed four bespoke temporary hoardings at the Boots site in Dartford. Our operatives then carried out the decoration and refurbishment to the site. This included the supplying of chequer plate corners, threshold fire line all entrances shaft side, setback boxes for pushes and indicators. On our final visit we completed making good to all entrances. This included plastering, joinery and floors to a high standard.
Our operatives at the Boots, Dartford site installed four temporary hoardings which were then uninstalled and removed from site. We then decorated the entrances, plastering, joinery and floors. This also included decorating a supply of chequer plate corners. The next phase of the site was the landing and entrance thresholds. We then tested the lifting beam and ripped out the existing 630kg hydraulic lift. After disposal of the lift to complete the project we supplied a 32 AMP lockable from lift motor room to lift shaft.
At the Warrington School project, we completed the raising of the pit. This was then followed up by the scrabbling back of the staircase and finished off with covering gaps with timber.
The team down at Reed Court in Lewes decorated the new entrances on both floors. Forming a new machine room door entrance and a lockable double door opening into the corridor to form a safe barrier for the engineer. This was to prevent any hazards on the site. We finished by decorating around a newly formed machine room door.